Google is always committed to providing a secure experience to its users. Previously Google policies do not allow kids under 13 years to create a Google account. Through family links, google is already providing a very enriching platform for teens and younger. Their products like YouTube Kids app, Kids Space, and teacher approved apps in Play gives customized experience for the younger audience.
Technology helped kids and teens during the pandemic. They were connected to online classes, friends, teachers, and family members. Continuous online status of the kids become a very big concern for parents, teachers, educators, and policymakers.
How to keep kids safe is the biggest concern these days. Today, dated 10th August 2021, Google announced a variety of new policies and updates for kids and teens.
Goolge is giving minors more control over their digital-footprints
While Google is already providing a wide range of removal options for people using Google Search, but still children are at higher risk when it comes to controlling their imagery on the internet.
Google will introduce a new policy in coming weeks, that will enable anyone under 18, their parent or guardian, to request the removal of their images from Google image results.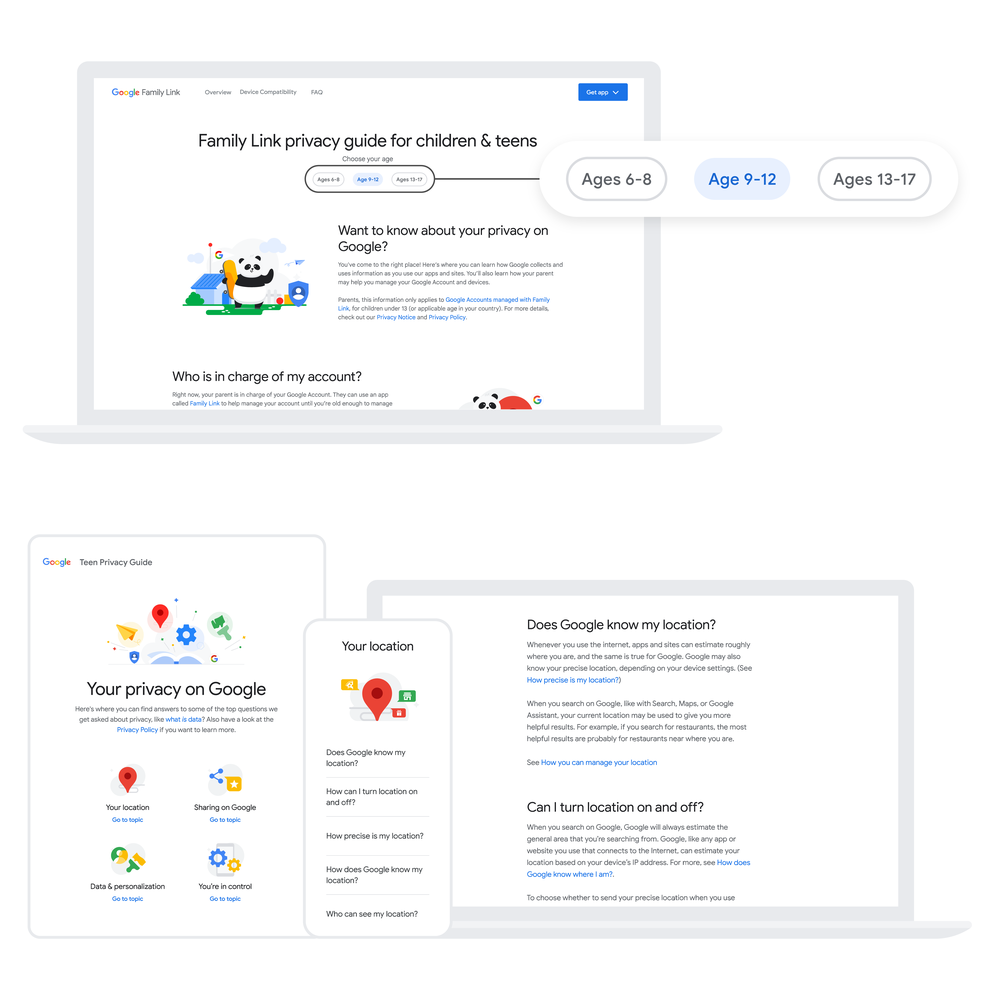 Google is Tailoring product experiences for kids and teens
In the upcoming weeks, Google is going to make dozens of changes to the accounts for individuals under 18 years of age. Google will apply these policy changes to the following products.
Youtube
Google Search
Assistant
Location History
Play
Google Workspace for Education
New advertising changes
Google is expanding the safeguards to prevent age-sensitive ads categories from being shown to teens under 18 years of age. This rule will be applied to some of the parameters like age, gender, location, the interest of the people under 18 years. This update will roll out across the world in the coming month. According to google:
Our goal is to ensure we're providing additional protections and delivering age-appropriate experiences for ads on Google.

blog.google
If you are interested to get more insights regarding these to google new updates then feel free to read them here Blog.Google